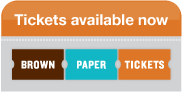 ABOUT THE SHOW
Welcome to The Royal Museum of Contemporary Art, London. Thank you for attending "Gretel Sauerbrot: In Memoriam", sponsored by The Gebruder Grimm Trust. This exhibition includes many of Sauerbrot's most popular works, including several from the mid-1930s when her career was at its height, as well recently discovered works from her time as a patient at the Raventhorne Psychiatric Institution during the 1940's. We hope you enjoy this retrospective on Sauerbrot's known life and work, and join us in saying goodbye to one of the 20th century's greatest artists.
Patient #4620 follows the story of fictional artist, Gretel Sauerbrot. Through a series of audio guides you explore & uncover clues to her past. This unique show is a blend of immersive theatre, auditory storytelling, and art installation; resulting in a rich, sensory experience that won't be easily forgotten.
To experience the show at its fullest, audiences should bring a Smartphone or WiFi enabled device, plus a headset. In the event you cannot provide your own device and/or headset, you will be loaned items on entering the show.

Approx. running time is 45 mins.
ABOUT THE WORKSHOP
Devising for Immersive Theatre: A Workshop with Theatre Professionals
A practical workshop where you''ll learn about the devising for immersive theatre process with members of Dread Falls Theatre. You'll work on the set of their new show; Patient #4620 to explore how space can shape narrative & how narrative can alter space.
Please wear comfortable clothes & shoes to the workshop.
TIMES

Sat 9th June

10:00-10:45

11:00-11:45

No show at 12:00

13:00-13:45

14:00-14:45

15:00-15:45

16:00-16:45

17:00-17:45

No show at 18:00

19:00-19:45

20:00-20:45

Sat 16th June

10:00-11:30 Workshop

13:00-13:45

14:00-14:45

15:00-15:45

16:00-16:45

17:00-17:45

No show at 18:00

19:00-19:45

20:00-20:45

Sun 10th June

13:00-13:45

14:00-14:45

15:00-15:45

TICKETS

Show tickets

Adult: £10

Conc:£8

Workshop & show: £15

Please note: this show is not suitable for persons under the age of 12. Ages 12 to 16 considered Conc.

Buy Performance Tickets here:

https://dreadfallsproduction.bpt.me


Workshop tickets

Adult: £10

Conc:£8

Buy Workshop Tickets here:

Workshop & show: £15

Walk-ins: - Tickets will be available on the day.
In advance: from the box office or can be reserved for collection by e-mailing wycombeartscentre@gmail.com or phone 01494 445517

Sun 17th June

13:00-13:45

14:00-14:45

15:00-15:45